On the offensive line hierarchy, the left tackle is the most valued position in the NFL. The NFL is a passing league, and the left tackle is critical to protect the quarterback's blindside.
Left tackles typically are the most athletic offensive linemen on the field at a given time. However, this is not true when discussing the Indianapolis Colts.
Quenton Nelson, the leader of Indianapolis' offensive line, has made his name known since being drafted in 2018. At just 25 years old, Nelson is a Canton lock and making his case to be the best offensive lineman of all time.
Quenton Nelson is a violent football player and a gentleman too pic.twitter.com/jIZR9lXKke

— Jac Collinsworth (@JacCollinsworth) December 13, 2021
Top Five Guard?
Nelson was highly touted coming out of Notre Dame and showed his athleticism at the NFL combine. However, it was unprecedented to see an offensive guard drafted in the top ten, let alone top five.
Those picks were saved for tackles, and the analysts made this clear heading into draft night. Nelson was not slated to go to Indianapolis in countless mock drafts, but the Colts took a chance on the guard.
It turned out to be the best decision the franchise has made since drafting Peyton Manning in 1998. This may sound like an extreme comparison, but I assure you that Nelson has already been as impactful as Manning in his first four seasons.
Nelson, who was just named to his fourth consecutive Pro Bowl, is also a three-time All-Pro. He will likely make the All-Pro roster once again at the conclusion of the season.
The Colt has already experienced more success than most linemen in the NFL. If he continues this pace, he will be the best ever to play the position.
Nobody Better than Quenton Nelson
According to Pro Football Focus, in 2019 and 2020, Nelson was the most valuable offensive lineman in the NFL. Nelson could win this again based on the year Jonathan Taylor is having behind the guard.
Through his first three NFL seasons (2018-2020), he allowed just three sacks and 15 total pressures. Pass blocking is not even the guard's strength.
He is a superior run blocker, and this is evident by his signature hat that states, "Run the Damn Ball."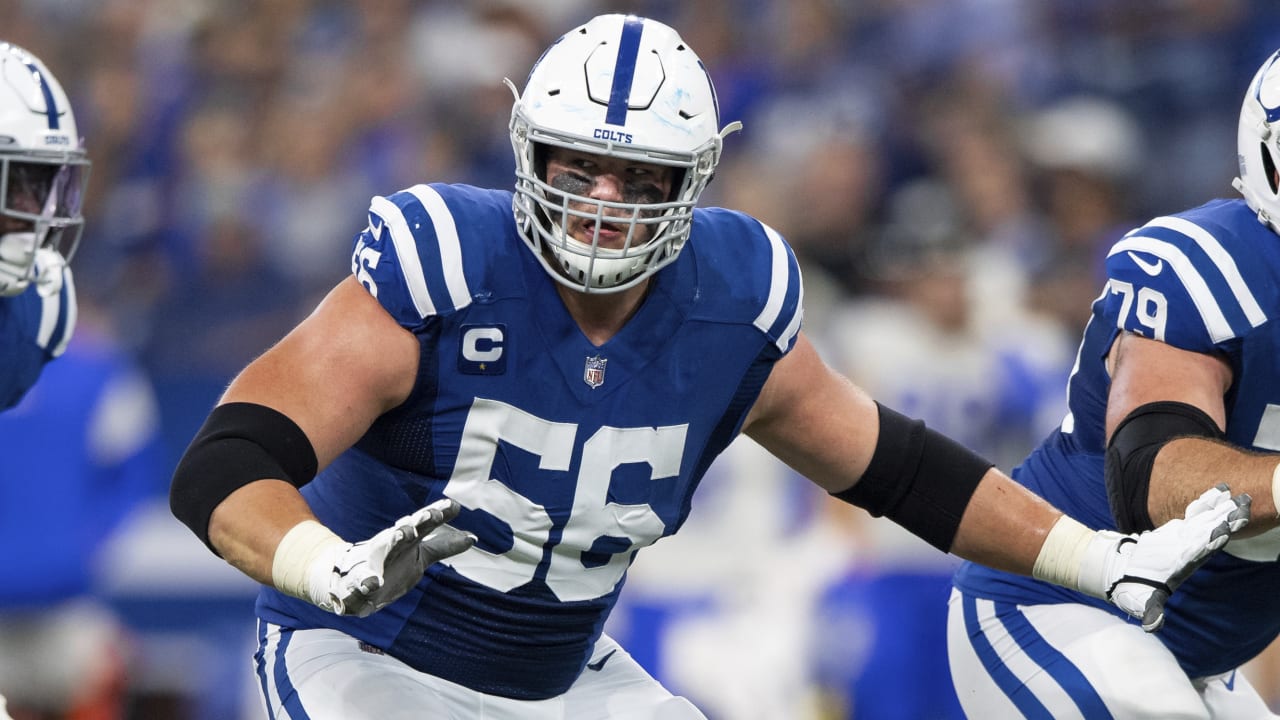 His leadership on the offensive line in his young career has put him in rare company. He is the first offensive linemen and seventh player since the NFL/AFL merger in 1970 to be named an AP First Team All-Pro for his first three seasons.
The other six players include Devin Hester, Barry Sanders, Keith Jackson, Eric Dickerson, Lawrence Taylor, and Earl Campbell.
If this list does not scream Canton, I do not know what will…
Nelson is on pace to be the best ever to do it and transforming the offensive line into a position where the players are the center of attention.