The St. Louis Cardinals (47-47) will take on the Chicago Cubs (46-48) in game two of a four-game series at 8:15 tonight.
St. Louis is currently third in the NL Central, being 8.5 games back of the Milwaukee Brewers, while the Cubs sit just behind them in fourth place, being 9.5 games back.
In game one of this series, the Cardinals emerged victorious in an 8-3 game that extends their win streak to three.
Dylan Carlson went 2-4 with a home run and had four RBIs, while Jake Woodford backed him up with a strong performance in his first start. Woodford went five and ⅔ with one earned run and six strikeouts to earn the win. He was recalled from Triple-A Memphis before the game.
The Cardinals are 26-19 at home this season with a .380 slugging percentage led by Ali Sanchez with .346 slugging.
On the mound for the Cubs will be Trevor Williams, who is 3-2 on the year. Williams has a 5.51 ERA along with 52 strikeouts in 47.1 innings pitched.
This is the first time this year that he will be facing the Cardinals. The 29-year-old has lost his two games on the road in 2021, with every road game he has started being a loss except for the Pirates on May 26th. Williams has a 5.76 ERA on the road compared to a 4.99 ERA inside the confines of Wrigley Field.
Williams returned to the field on July 7th against the Philadelphia Phillies and threw three and two-thirds innings after being sidelined since May 26 because of appendicitis. The right-hander gave up six hits for seven runs, although only three were earned in a 15-10 loss in relief of a struggling Arrieta.
Bryce Harper tied a career-high in that one with five hits, and a McCutchen grand slam resulted in the Cubs' 11th straight loss on July 7th. Chicago has been 4-4 in their last eight games since breaking their 11-game winless streak in an 8-3 win against the Phillies the following game.
This will be his first start since pitching against the Pirates, where he went six innings with just three hits, and one earned run paired with seven strikeouts. It was by far one of his best outings as a starter in 2021.
The Cubs righty was initially only expected to work out of the bullpen but has made enough progress to return to the mound.
Williams works with about five pitches, including a fastball that touches around 91.7 mph along with a slider, curveball, sinker, and changeup.
Of his offspeed stuff, Williams likes to go to his slider the most but has had some trouble locating it. His changeup has been the best thing for hitters to time up with a .333 batting average and .667 slugging percentage against that pitch.
The Cardinals starting pitcher is still undecided at the moment.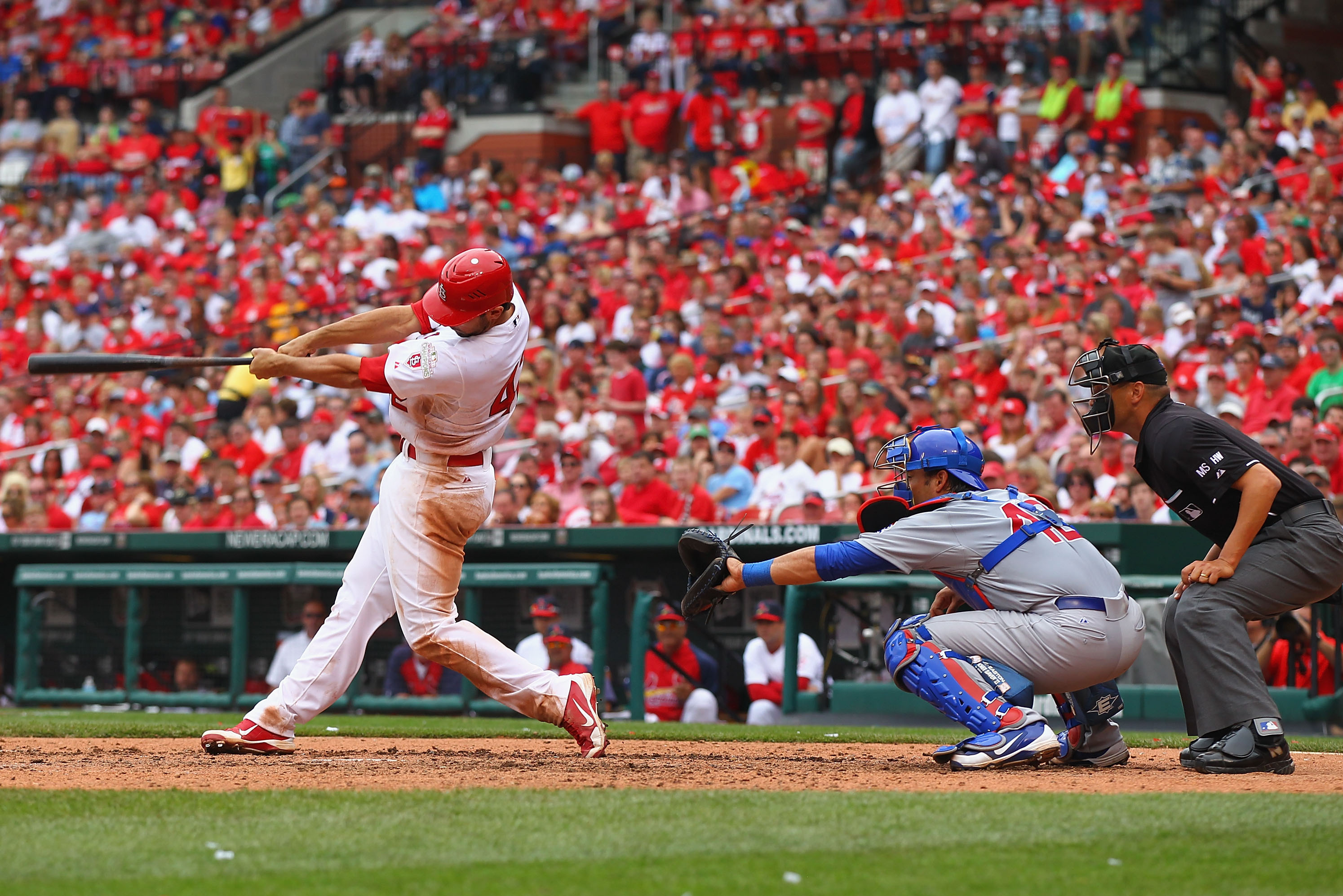 In the last 10 games, the Cardinals are 6-4 with a .255 batting average and 3.90 ERA outsourcing their opponents by three runs. The Cubs are 4-6 in their last 10 games with a .255 batting average and a 5.42 ERA while being outscored by 20 runs.
This game will be a tough one to bet on for the simple fact that the Cardinals haven't decided who they are going to throw on the mound tonight.
The Cubs have been struggling over the course of their past 20 games, going 4-16, and Trevor Williams is making his first start since late May. Williams did have a solid outing, but there is no telling how he will perform after not being a starter for that long period of time.
I would lean towards taking the Cardinals moneyline at -105, but this partly hinges on who they throw out on the mound tonight.
---
Join our Discord
to leave a question or comment regarding this article. We have sports fans talking betting all day — every day! JOIN THE DISCORD NOW AND QUALIFY FOR PRIZES & BETTING SWAG!
---